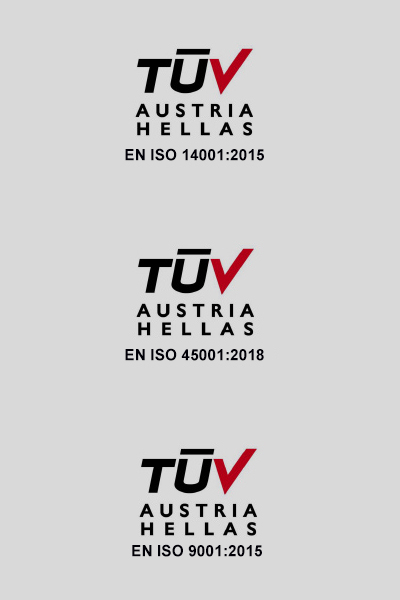 Certifications
VETA Quality System has been developed to reflect the Company's Quality Policy and Objectives. Meets the requirements of the International Standard EN ISO 9001 : 2015, which concerns Quality Management in its activities.
The nature of the Company's activities documents exceptions to the following requirements of the Standard EN ISO 9001 : 2015 Product Design & Development Validation of Production Processes & Services.
Our company also meets the requirements of international standards ISO 45001 : 2018 for the hygiene and safety and ISO 14001 : 2015 for the environment.