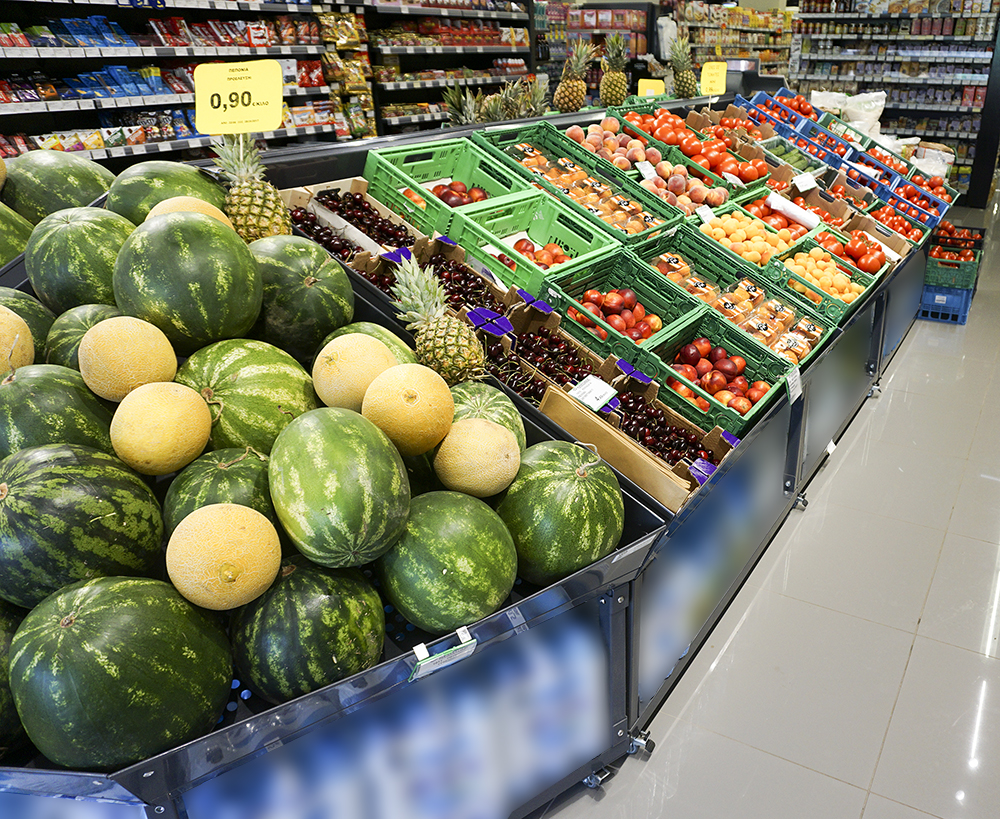 Grocery stand in Supermarkets, mini markets and grocery stores for promoting fruits and vegetables inside and outside store.
Features:
The available place could best be used as the design of the 2 main models supports the development of a ''modular'' system for the promotion of products.
They bear wheels and they can be easily transferred.
2 levels (level of promoting products & storage level)
Color of your choice.