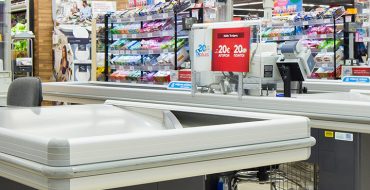 In 2016 the company sold 800 cash desks, almost a doubling of sales compared to 2015 and 3000 in total in less than 5 years. The Greek cash desks VETA provide services to all chains of super market as well as to shops all over Greece and Balkans.
The cash desks are designed according to the client's need and they are installed in the shops in less than 15 days after the order.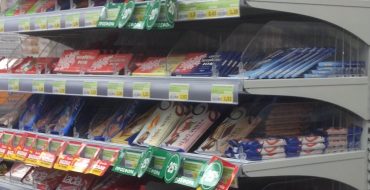 The successful presence of VETA cash desks in Greek market expands from 2016 with the design, production and installation of high strength and quality shelving systems.
Our systems are suitable for super market, mini market and other retail stores such as electrical and electronic stores, toy stores, bookstores etc.
They are characterized by their high quality, durability and aesthetics, while they are tailored to the needs of your space for better product visibility.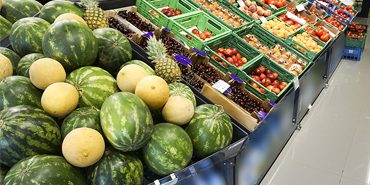 Grocery stand in Supermarkets, mini markets and grocery stores for promoting fruits and vegetables inside and outside store.
Features:
The available place could best be used as the design of the 2 main models supports the development of a ''modular'' system for the promotion of products.
They bear wheels and they can be easily transferred.
2 levels (level of promoting products & storage level)
Color of your choice.